Leavenworth Farmers Market
Washington's Fun Farmers Market!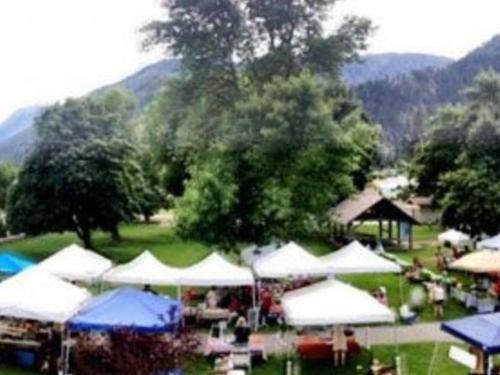 Every Thursday from June to October
Time: 4pm until 8pm
Location: Lions Club Park, Between City Pool and City Hall on Hwy 2, Leavenworth
Website: www.leavenworthfarmersmarket.org
We look forward to seeing you!
Information: 509.548.5786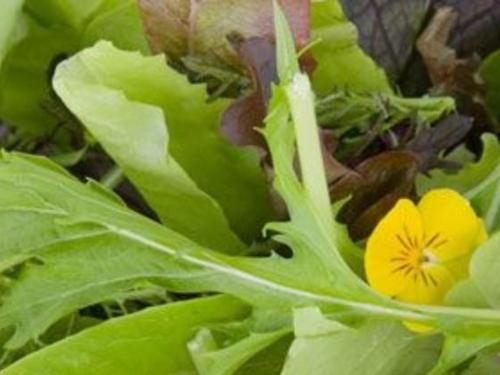 Come on out and meet your local farmers, artists, chefs, musicians, bakers & winemakers! Your community market has been grown with you in mind. "Der Bauernmarkt" (simply German for Farmers Market) .
Our vendors will bring to market fresh-picked veggies (we feature many certified organic veggies), herbs, fresh cut flowers, peanuts, garlic, raw goat's milk, goat and sheep cheese, garden fresh salsa, jams, cider, farm-crafts, handmade soap, metal yard art, locally grown landscaping plants and a selection of healthy local plant and herb starts (think heirloom matters!) from our farmers, mostly organically grown for your own garden or containers. We are an earth-friendly market; please support this effort by remembering your bags.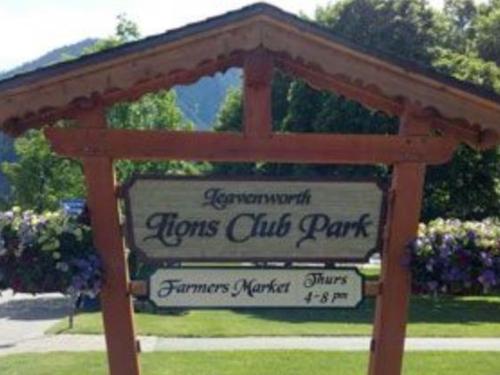 This sunny marketplace would love to be your place to meet & make friends!
Please visit our market booth featuring farm profiles, "what's fresh" e-newsletter and community membership sign-ups, locals Thursday information and market T-shirts. Joining your community market is a great way to support local food and farms, a significant part of all sustainable local economies.
Some of the vendors include:
Gibbs Organic Produce- Organic Produce
Tierra Farm- Organic Produce
Alpine Lakes Sheep Cheeses- Farmstead Aged Raw Sheep Milk Cheeses
Pipitone Farms- Peaches, Apricots, Jams and Dried Fruit
Spencer Fruit Organics- Many Fruits, micro Greens, and Fruit Wines
Oberg Brothers Natural Beef
Grandma Garlic's Place
Home Fires Bakery- Breads and Desserts
Grass Roots Pasta- Fresh Pasta
J5 Coffee- Freshly Roasted Coffee and Drinks
Rest Awhile Fruit Stand- Many Fruits and Freshly Baked Goodies
Miller's Orchards- Many Fruits and Eggs
Nicholson's Orchard Fresh- Many Fruits
Larry's "Ama's Acres"- Vegetables and Metal Art
Krueger's Pepper Farm- Peppers, Squashes, Melons, and more
Roots- Flowers and Blueberries
Balsam Root Ranch- Jewelry
Cabin Home Pottery
Veena Jewelry and Design- Handcrafted Jewelry
African Art- Handmade Baskets by Samba
Leavenworth Lavender
Warren's Wooden Toys
Renaissance Cafe- Ready to eat foods
Good Mood Food- Ready to eat foods
Smokin' Joe's BBQ- Ready to eat foods
Parke Creek Farm- Veggies from the Kittitas Valley
Feil Orchards- Huge selection of rare apple varieties, pears, cherries, and stone fruits
Nicholson's Orchard Fresh- Organic apples, pears, and veggies