Mountain Biking and Bike Trails Around Leavenworth
Bike Shops & Guides:
Das Rad Haus
Der Sportsmann
Leavenworth Outfitters
Bike and Brews Festival! Race Photos
Leavenworth area maps are on the Travel page
Leavenworth Trails Advocacy


Trail Maps and Information:
Leavenworth Mountain Biking Trails, Maps and Trail Descriptions
Devil' Gulch -- Cashmere
Leavenworth Summer Ride Series
Wenatchee National Forest Info & NW Forest Pass
WA Mountain Biking Resources
Mountain Bike and Rafting Adventures
Have you been wanting to check out the local Leavenworth adventure scene? This summer Bicycle Adventures has teamed up with Icicle Village Resort and Osprey Rafting with all-inclusive guided adventure tour designed to thrill you! Check out this 4 day package of riding and rafting at
bicycleadventures.com
.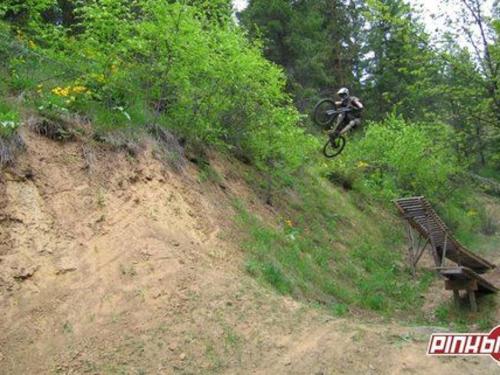 Transition Bikes came to Leavenworth for a locals ride…

Transition Bikes Mountain Biking pictures of Leavenworth, used with permission.
DAS RAD HAUS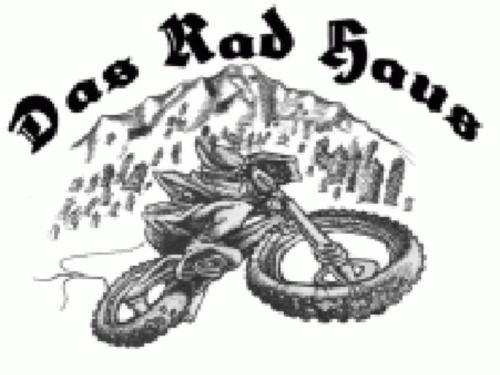 Das Rad Haus (The Bike House)
509.548.5615
1207 Front Street
Leavenworth, WA 98826
May 16 Birdfest Event: Birding by Mountain Bike.
Join Audubon member Karen Haire and Christine Munley, owner of Das Rad Haus, on an afternoon ride on pine-studded ridge tops, looking and listening for birds. Shuttle to the top and fly down by bike. Local bike shops are offering discounted bike rentals and mechanical support. Helmets required. Meet at the Gazebo. Transportation is provided by Das Rad Haus. Pre-registration is required and group limit is 8. See more at www.leavenworthspringbirdfest.com.
Open April – November. Bicycle specialty shop. Rentals, repair and sales. Local maps, trails and knowledge for Leavenworth and the surrounding area including Devils Gulch and Wenatchee. Check them out.
DER SPORTSMANN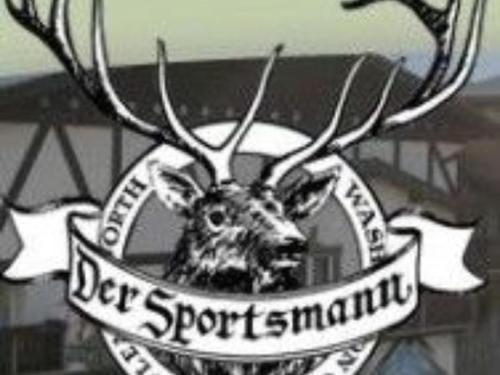 Der Sportsmann
509.548.5623
837 Front St.
Leavenworth, WA 98826
An outdoor specialty shop which can fill your needs for hiking, biking, fishing, climbing, skiing, and clothing. They also have a bicycle & ski rental/repair shop which is open 7 days a week.
LEAVENWORTH BAVARIAN BIKE & BREWS FESTIVAL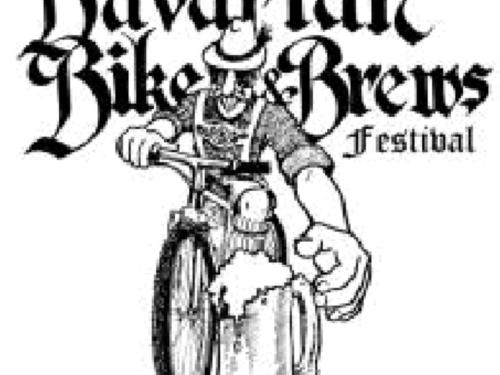 Cross Country Race and Beer Festival
The Bavarian Bike & Brew Festival is an IMBA sanctioned XC race featuring a spectacular, but rigorous 8.6 mile loop with 1800 ft elevation gain per lap.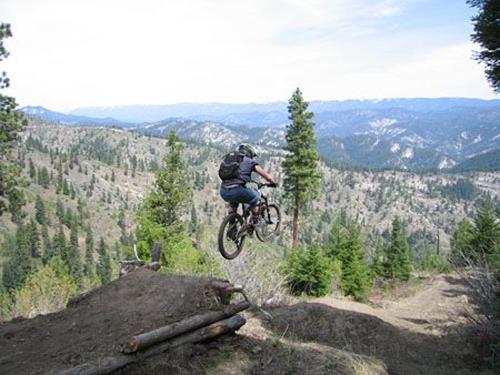 Each lap has four creek crossings, challenging single track, and plenty of water bars interlaced throughout the most spectacular scenery you have ever seen. This is not a course for the timid soul, but will challenge all who commit.
And did we mention the brew part?? Camping on site?? Music??
The Bavarian Bike and Brew is teaming up with a new series this year called the "Fat Tire Revolution Series" We are excited to be a part of this 6 race series. Please go to www.rideviciouscycle.com for more information on other events in this series. Registration for Bike and Brew will be online only as before. See you there!
Register at https://www.bikereg.com/Net/18516
Please note: Bike and Brews is PRE-REGISTRATION ONLY and limited to 450!
This event does sell out so be sure to get signed up early.

Please pre-register online at https://www.bikereg.com/Net/18516
– Sponsors of the Bavarian Bike and Brews Race include:
Das Rad Haus, Der Sportsmann, The Icicle Village Resort, Stevens Pass Resort, Uncle Uli's Pub

Check for Updates at http://www.dasradhaus.com/events.htm
Bavarian Bike & Brews Festival
XC Race and Beer Festival
1207 Front Street
Leavenworth, WA 98826
email: lwfattireclub@cs.com
Also check out the Lake Chelan Mountain Bike Festival, Lake Chelan. (509) 682-8683, www.roundandround.com or www.bikelakechelan.com
LEAVENWORTH TRAILS ADVOCACY
TRAIL Washington
info@trailwashington.org
PO Box 472
Leavenworth, WA 98826
www.trailwashington.org
According to data published by the USFS and the Interagency Committee for Outdoor Recreation, in the Leavenworth and Lake Wenatchee Ranger Districts there is: 1 horseback rider, 4 hikers, and 9 1/2 mountain bikers to each equal length of designated trail.*
Trail Washington is a local trail rights association in Leavenworth Washington. It is a non-profit organization dedicated to the preservation, enhancement, and maintenance of mountain bike trails. The organization is driven by a philosophy of common sense and environmentalism and promotes the responsible use of public and private lands using established trail building standards that satisfy the diverse skill levels of all mountain bike riders for tourists and the local community.
If you enjoy riding in the Leavenworth area, please consider joining the Icicle Village Resort as members of TRAIL Washington. A registration form is available at www.trailwashington.org.
*Please see references and further information on the TRAIL Washington website
Leavenworth Summer Series Rides
This summer, join Stevens Pass and TRAIL WA for a series of 4 mountain bike rides in the Leavenworth area followed by food, drinks, and good times. For more info see www.trailwashington.org.
Leavenworth Summer Series Rides
Freund Loop: 8.5mi/1,500ft vertical/ smooth non-technical single track
Round Mountain: Experience the beauty of the Wenatchee Lake area on this high mountain ride. We'll shuttle most of the uphill to a scenic vista where fast sweeping single track winds down the end of Nason Ridge.
Icicle Ridge: Best views of Leavenworth anywhere! We'll leave directly from "South" restaurant for this ride. Push your limits to see how far up the ridge you can make it, or simply take it easy and turn back to town when you've had your fill.
Loop Dnuerf: Pronounced "d-nerf", this non-technical/1,500ft vertical/ 8.5mi smooth single track may seem familiar but it's definitely a totally different ride when approached this way…
WENATCHEE NATIONAL FOREST
Wenatchee National Forest
509.548.6977
600 Sherbourne
Leavenworth, WA 98826
Both the Leavenworth and Lake Wenatchee (509-763-3103, 22960 State Hwy 207) Ranger Stations (the "Wenatchee River Ranger District") can provide information on outdoor recreation and trailhead permits. Trail users will find about 2,500 miles of recreation trails available for hiking, horse use, trail biking, and mountain pedal bike use.
Bikers of all ages can choose from hundreds of miles of recreation trails and roads of varying length and difficulty on the Wenatchee National Forest. There are low-elevation trails in the sage-covered fringes of the forest (great for springtime rides), trails in the timbered zones, and high country trails traversing alpine terrain. Remember that wilderness areas are closed to bikes. Please see this page and look under Biking to see trails that are open to mountain biking in the area. Some of the more popular areas to ride are the Devils Gulch area (Leavenworth), Lower Chiwawa (Lake Wenatchee), Lake Creek (Entiat) and Echo Ridge Ski Area (Chelan).
Day users and overnight users parking at most other district trailheads are required to display the regional NW Forest Pass. In Leavenworth passes are available at Der Sportsman, Icicle Quik Stop 76 gas station, Leavenworth Mountain Sports, Das Rad Haus, and Sleeping Lady Gift Shop.
LEAVENWORTH OUTFITTERS
Leavenworth Outfitters
Outdoor Center
21312 Highway 207
Leavenworth, WA 98826
509.763.3773 800.347.7934
Located by Lake Wenatchee about 20 minutes from the Icicle Inn
Mountain Bike the Majestic Cascades
Vans shuttle riders 20 miles into the mountains, and riders make the leisurely 4-5 hour cruise back down to the starting point. Leavenworth Outfitters offer mountain bike rental/livery and guided tours, ranging from half day to full day adventures. Rides are easy and family friendly. April through October. Rental/Livery $45.00. Minimum age 11 years.
DEVIL'S GULCH TRAIL NEAR LEAVENWORTH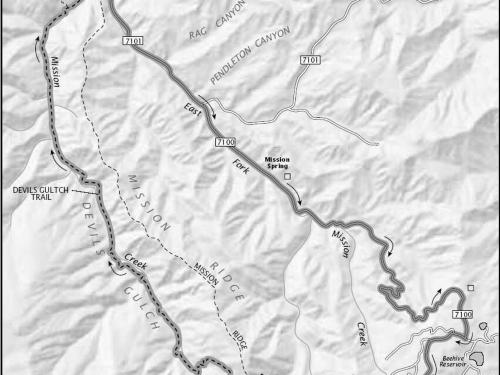 Devil's Gulch in Cashmere
Devil's Gulch is one of Washington's premier mountain bike destinations. Not for the faint of heart, this breathtaking 13 mile descent will satisfy even the most hardened mountain biker. Mission Ridge Trail intersects Devil's Gulch so stay to the left at the crossing to stay on Devil's Gulch. Many people shuttle to the top for an enjoyable downhill only ride. Remember to take along extra water, especially in hot weather!
Directions to Devils Gulch:
From Leavenworth head east on Highway 2 to Cashmere. Take the first exit and then drive straight on Division Street through the stop light. The road will curve around a corner and become Pioneer Street. Turn left onto Mission Creek Road and drive for a half mile. Turn right across Mission Creek and then turn left back onto Mission Creek Road. The road will turn to gravel after 7 miles. On the gravel road, take the road that forks to the left (#7100) and follow it for 2.7 miles. There is a parking area and trail head. Remember that you will need a Forest Park Pass to park in the lots. It may be purchased at Das Rad Haus in Leavenworth on your way out of town. The trail ranges between fast downhill and steep climbs to grandiose views. The usual route is to head out on Devils Gulch Trail #1220 for the climb and loop back on Mission Ridge Trail #1201. For those seeking a more gentle climb, you can follow the dirt road #7100 past the parking area and continue on your bike on #7100 for about 10 miles then turn right on road #9712 for about a mile and watch for the trailhead to Devils Gulch Trail #1220. Either way you choose, bring lots of sunscreen and water.
Mountain biking Devils Gulch Trail is sinfully delicious
Seattle Post-Intelligencer, September 5, 2002
OTHER WASHINGTON STATE MOUNTAIN BIKE RESOURCES