Rock Climbing
CLIMBING AROUND LEAVENWORTH
Western Gold: Leavenworth
from
Savage Films
"Leavenworth – The heart of Washington Rock Climbing. Hundreds of single- and multi-pitch routes and boulder problems on highly featured granite – all within a few minutes' drive of a scenic, faux-Bavarian village." – Rock & Ice
Rock Climbing Guides and Instruction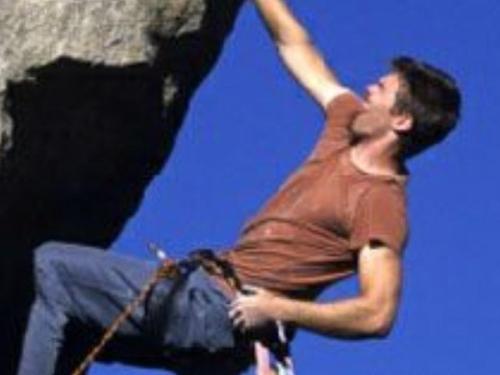 For Rock Climbing in the Leavenworth area please stop in at Der Sportsmann for local knowledge. Located at 837 Front Street. Phone: 509.548.5623
At Der Sportsmann you can pick up a copy of "Leavenworth Rock" Second Edition by Viktor Kramar, Copyright 2003. This is one of the best guides to rock climbing in the Leavenworth area complete with routes and pictures of climbs. Includes Lower Icicle Canyon, Lower Icicle To Rat Creek, 8-Mile Area, Bridge Creek Area, Tumwater Canyon, and Peshastin Pinnacles.
Leavenworth Mountain Sports offers great insight and knowledge about rock climbing in the Leavenworth area… Stop by to chat with them at 220 Highway 2 or call them at 509.548.7864. You may also visit them on the web at www.leavenworthmtnsports.com
Northwest Mountain School
Northwest Mountain School and Leavenworth Rock Guides also offers basic, intermediate, and rock rescue courses. http://www.mountainschool.com/content/main/intro-to-outdoor-rock-climbing/ They may be contacted at 940 U.S. 2 Leavenworth, WA 509.548.5823.
From the Owner … We are IFMGA Licensed Guides and together we run rock climbing, alpine mountaineering, and ski mountaineering trips to the greatest mountain ranges on the planet. We are based in Leavenworth, WA and have guided for a combined 32 years.
Our experience ranges from leading extended expeditions to South America, the Himalaya, Europe, Alaska, and Antarctica. Our programs are small, often customized, and led by AMGA certified Rock, Alpine and Ski guides. We have no ambition to be the largest guide service, but we intend to be one of the best.
Also see:
Boeing Alpine Society Rock Climbing ("Bobs recommended routes") http://www.boealps.org/lworth.html – currently off-line
Attention Climbers
Midnight & Noontime Rocks and Vicinity are closed to entry from April 1 to July 31 to protect nesting Raptors by order 36 CFR 261.53(a). Violations are punishable by fine and imprisonment.
Raptors have been observed on and between Midnight and Noontime Rocks. To protect these birds during the nesting period these rocks and area immediately above and between them is closed to all entry. During the nesting period, the site will be monitored and if conditions warrant, some restrictions may be lifted. – Okanogan-Wenatchee National Forests, Lake Wenatchee & Leavenworth Ranger Districts. For more information call 509.548.6977.