Educators - Staff Bios
Dr. Chandra Villano, ND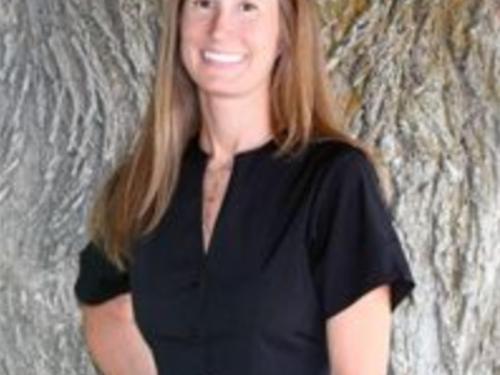 Dr. Chandra Villano is a licensed Naturopathic Doctor in Washington State and an exercise physiologist, who is passionate about Naturopathic Medicine, clinical nutrition, and green living.
She earned her Doctor of Naturopathic Medicine degree in 2004 from Bastyr University in Seattle and completed a residency in family practice. Dr. Villano has a Bachelor of Science from Kent State University in Fitness Specialization and ten years of clinical experience as an Exercise Physiologist in Cardiopulmonary Rehabilitation. Her naturopathic consulting practice, Vibrant Health Services, is in East Wenatchee, WA.
In line with her naturopathic principles, Dr. Villano is the Wellness Director at Alpine Spa, promoting non-toxic and sustainable green spa practices. Her priority is the health of clients, staff, and the environment, along with natural beauty and rejuvenation. Dr. Villano taught anatomy, physiology, and pathology at the Wenatchee massage school for 6 years and has over 10 years of experience in the spa industry, during which she owned and operated a green day spa in Leavenworth, WA for 5 years.
Incorporating her extensive education and working with people from all walks of life, Dr. Villano has created a unique membership program that provides year-long wellness education, reinforces successful habits, motivation, and doctor support for making and maintaining lifestyle improvements: Vibrant Health Alliance (VHA). VHA has an innovative structure focused on transforming three critical areas of health including:
Sustenance - whole foods nutrition/anti-inflammatory diet
Self – mind body medicine, the newest research in neuroscience, breath, movement, etc
Surroundings - detoxifying home and body products
Dr. Villano is one of the founders and a teaching faculty member of the EASE Cancer Foundation (Exercise and Survivorship Education), a north central Washington based non-profit corporation dedicated to the improvement of quality of life for cancer survivors, with an emphasis on rural communities.
Dr. Villano seeks to empower the healer within each of us, and to nurture our responsibility for vibrant health, personally and globally.
Laura Tagge
We are pleased to introduce Alpine Spa's very own Master Esthetician, Ms. Laura Tagge: After raising 6 children, practicing nursing for many years as well as doing clinical research for medical trials and studies, Laura is pleased to integrate her enthusiasm about natural beauty and her training with the respected Euro Institute of Skin Care, a European and Naturopathic skin care program. Laura is devoted to holistic approach in non-toxic, organic skin care, and creating an authentic connection with her clients, she is naturally gifted in making people of all ages feel comfortable and well cared for, and her clients see amazing results.