Make your next Leavenworth, WA event ever more special at Icicle Village Resort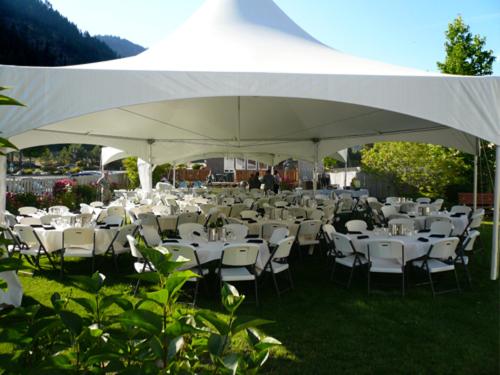 Want to make your next meeting or event memorable? Icicle Village Resort in Leavenworth WA offers all embracing hospitality in a stunning location that your attendees will want to visit! We offer over 9,200 square feet of indoor space, two outdoor gardens (one tented) as well as a village plaza for outdoor events. Plus plenty of opportunities to play and enjoy all Leavenworth has to offer.
With on-site full service catering, restaurant, massage and Spa facilities, workout facility, pools and hot tubs, and an activity center with miniature golf to name just a few of our on-property amenities, you'll find no reason to leave the Resort!
Contact our full service sales team for all of your details: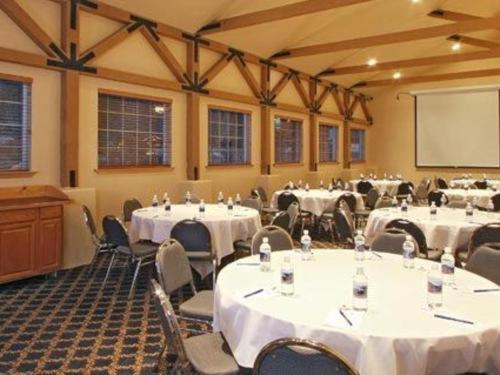 Toll free sales: 855.888.2272
Local: 509.548.7000
Benefits of Meeting at Icicle Village Resort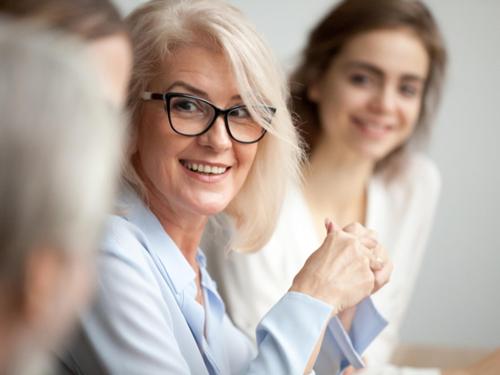 Leavenworth, WA is located equal distance between Seattle & Spokane in North Central Washington
Executive boardroom with private restroom, built-in screen that seats up to 12 ppl
All meeting rooms have windows
Two flexible ballrooms each seating up to 200 guests theater style, 175 banquet
Three breakout event spaces that can accommodate from 10 to 50 ppl
On site conference services manager to ensure your event is well planned and executed
Full service in-house catering, including pastry chef
Hotel garden for barbecues and outside events
Alpine Spa, our resort day spa facility, is located at the resort
Complimentary hot breakfast buffet for all guests staying at the resort
We can help create unique networking opportunities: mini golf competition, geocaching activities as well informal receptions in our Junction Activity Center
Complimentary parking, WiFi and no additional resort fees
Testimonials from our meetings and events clients:
From our friends at 2019 Timbrrr Winter Music Festival:
I just wanted to pass along a note of thanks for all of your help this weekend....I did get to see how great the Junction Activity Center space looked, and so far we've only heard great things from folks who took advantage of the offerings at Icicle Village. It wouldn't have all been possible without your attention to detail and thoroughness, so thank you for being so great to work with.
A thank you from one of our local fans:
As representatives of the Local Chapter JF of PEO, we would like to thank you and your staff for an amazing day, and successful event! Where to begin? Stephaine, thank you for taking such good care of us. Your attention to detail and willingness to meet and talk to us when we called with questions was so helpful. Your enthusiasm and excitement for our event (and the work we do), and the suggestions you gave us along the way, made our day more fun and relaxed than we have experienced before! The photo booth was a big hit! Everyone we encountered at the Icicle Village Resort played a positive part in the success of our event…thank you all for being an organization that is committed to working with the local community! With our most sincere thanks.
Comments from a spring 2018 conference:
A huge THANK YOU to you and your staff! Other than a few minor things, both of our meeting days went very smoothly. I've never worked with a venue that was so accommodating, not to mention (selfishly) the personal touch you and Shawn added to make my stay better… I'm referring to the bottle of wine you left in my room and the Moscow mule Shawn made for me—much needed! It's little things like these that bring us back, as well as how kind the staff was. I know you all wear a lot of hats, so I realize and appreciate how much work goes into these types of events. We had nothing but glowing reviews from our attendees. They loved the resort, but more so loved the reception. Maybe next time, the Pokémon claw machine can be more stocked? Had NO IDEA it would be the hot item of the night!
We look forward to hosting our next event with you and your folks next year. Once again, thank you. It's been a pleasure working with you.
P.S. Please send our compliments to the chef. The food was delicious and the cake/cupcakes (especially chocolate!) were amazing. He did such a wonderful job with little example that I gave him. We were all very pleased.