Where the Icicle Village Resort got it's start in Leavenworth, WA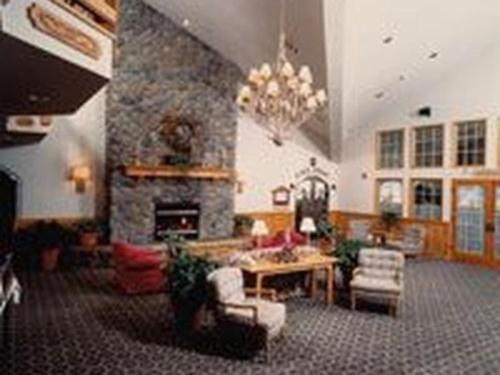 In 1992 five partners joined together to open what was then the Best Western Icicle Inn. They had a dream that together they could develop a wonderful destination getaway in the heart of the Cascade foothills where guests would be able to relax and renew themselves while enjoying the beautiful scenery and fun Bavarian theme of the community. Now, many years later, the Icicle Village Resort is Leavenworth's premier full service destination resort. But that's not the real story. What makes this property unique is the team members and the guests that have been working to make this dream come together through those years.
In 1988, entrepreneurial developer Dick Beselin and his CPA friend Vern Thoreson, spotted a 7.5-acre parcel of land at the base of Tumwater Canyon at the west end of Leavenworth. What had once been a local play-field that was now overgrown with weeds was for sale. Standing on the property, taking in the magnificent views of the mountains that really did feel close enough to touch, they began dreaming of how to best develop the property. Paul M. Jinneman, a respected Northwest hotel consultant, was hired in 1991 to advise them on the project. In a fortuitous turn of events, that summer German born hotelier Karl Ruether and his family traveled through Leavenworth on vacation. Karl, after falling in love with the village of Leavenworth, saw a sign on the property announcing "hotel coming soon" and contacted Dick Beselin. These four gentlemen, along with Chuck Alm, formed a partnership in December 1991 to develop the Best Western Icicle Inn, with Karl serving as general manager. Karl and one of the resort's current team members, Miguel Gonzales, helped open the Best Western Icicle Inn on August 17, 1992. Karl and Miguel continue to serve resort guests today as the longest tenured members of what really has become the Icicle Village Resort family.
From the very beginning, the success of the Icicle Village Resort can be best attributed to a commitment of following the Golden Rule. Team members were treated like the owners would want to be treated, with a benefit package that included a special bonus of a paid trip to any team member who completed ten years of service at the resort. More than 15 of the resort's team members and their families have taken such trips to places such as Ireland, Germany, and Mexico.
Icicle Inn turns into Icicle Village Resort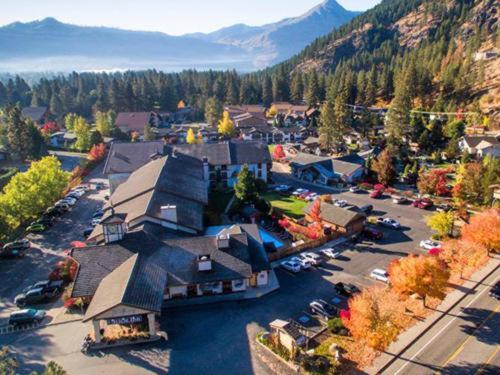 The Owners were also committed to giving back to the community, including service and monetary donations to the Leavenworth Rotary Club, Leavenworth Chamber of Commerce, Festhalle, SHARE and Community Cupboard, Cascade Medical Center Foundation, Washington State Hotel and Lodging Association, and many others.
The application of the Golden Rule also applied to the guests of the resort as well. One of the resort's core values is "Always strive to make things better today than they were yesterday." The owners dreamed about how they could continue to develop the property and offer more to the guests of the Icicle Inn. Through lots of hard work and significant financial commitments, their dreams began to be fulfilled in May 1996 when the Icicle Junction Family Fun Center opened with a video arcade, bumper boats, and a replica train ride throughout the property. An addition of 28 rooms to the hotel was completed in July 1998. The Icicle Junction Cinema, Leavenworth's only movie theater, opened in May 2000. JJ Hills restaurant opened in February 2001.
The dream of developing the property as its own small resort village began in 2003. 12 condominiums were opened in August 2005, and an additional 22 condominiums opened in July 2007, along with walking paths, garden areas, and waterfalls. Therapeutic Touch Massage and Wellness opened in October 2007. A veranda was added to the restaurant in July 2011. And 15 additional rooms, all with fireplaces and balconies offering fantastic views of Tumwater Canyon, were built and added into the resort in August 2012. An amazing transformation of a property that was once a field overgrown with weeds!
The original owners and their families continue to dream and are committed to improving the resort experience. While the future may hold developments such as more condominiums, hotel rooms, and an expanded spa, one thing is certain. The resort owners and team members will continue to do their very best to apply the Golden Rule in all that they do.