Dog Sledding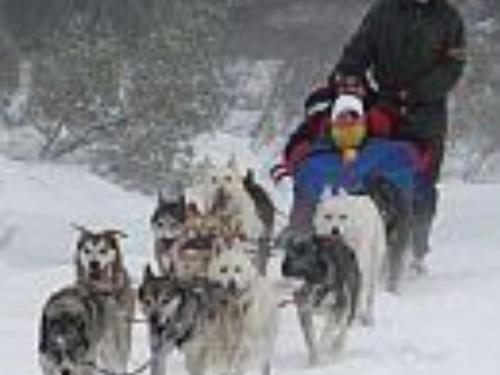 Northwest Dogsled Adventures – Dog Sledding is a great adventure that you and your family will really enjoy. Northwest Dogsled Adventures is located in Cle Elum and is by appointment only. Offering 1 hour and 2 hour tours as soon as there is enough snow for a safe ride. Rides leave from Fish Lake (Leavenworth) area. The team is made up of Iditarod Veterans, Siberian Huskies, Alaskan and Rescues!
Learn more about the dogs and their families here.
Feel the rush of wind on an exhilarating dog sledding adventure and enjoy the graceful power of a dog team as you glide through majestic valleys near Leavenworth!
Northwest Dogsled Adventures
Cle Elum, WA 98922
206.234.7291
flyingfurs19@gmail.com
www.northwestdogsledadventuresllc.com
Offering dog sled rides on a seasonal basis by appointment. Please call or email two weeks before you want the rides.