Leavenworth Sleigh Rides
Dash through the snow in a horse drawn sleigh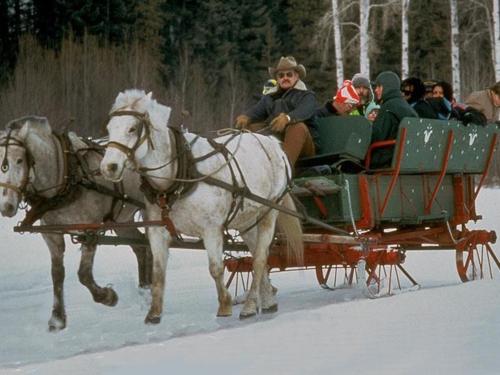 Mountain Springs Lodge Sleigh Rides
Experience the joy of winter with sleigh bells ringing, glistening snow, frosty air, open meadows, snow covered trees, and the babbling waters of Beaver Creek. Enjoy a hot spiced cider by the open fire, and as an added attraction end your horse drawn sleigh ride with a sizzling steak dinner at Beaver Creek Lodge in front of the huge river rock fireplace. – 800.858.2276.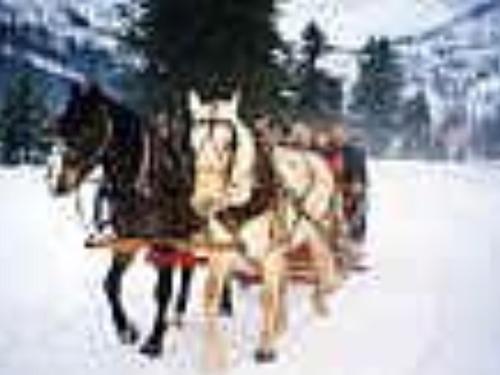 Let our Holiday Sleighs take you back to yesteryear and become a part of your family tradition. You and your whole family will enjoy gliding across open meadows and along the Icicle River in our horse-drawn sleighs with the majestic Stewart Mountain Range in the background. Warm up with hot chocolate, spiced cider and coffee in front of the wood stove. Warm blankets are provided for 1.5 mile ride which takes about 30 minutes. – 800.497.3912.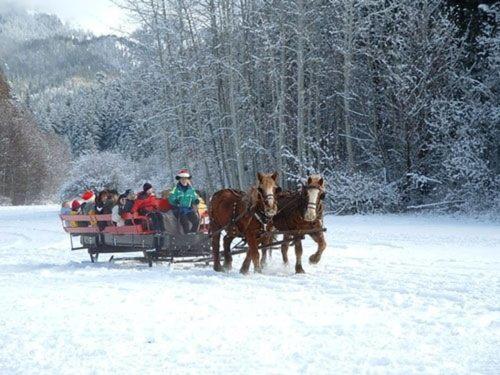 Mountain snows transform the ranch for a season of horse-drawn sleigh rides. The sound of sleigh bells mixes with laughter and song as we glide through the forests and meadows on large group sleighs drawn by those gentle giants, the draft horses. Or share a romantic private ride in an antique cutter sleigh with that special someone. After your ride return to our lodge, warm yourself by the wood stove, and sip hot spiced cider! – 800.221.RIDE (7433).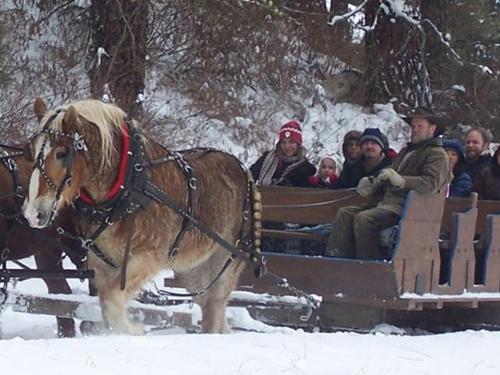 Over the meadow and through the woods…hear the sleigh bells jingle as our Belgian draft horses take you on an old-fashioned sleigh ride. Snuggle under blankets… warm yourself by a cozy fire… sip a cup of steaming hot chocolate… all the things memories are made of! – 800.678.4512.
Leavenworth Carriage Company
509.421.0679
Departs on 9th & Front Streets
Horse-drawn rides of all types for all occasions.