Leavenworth and Snowcat Skiing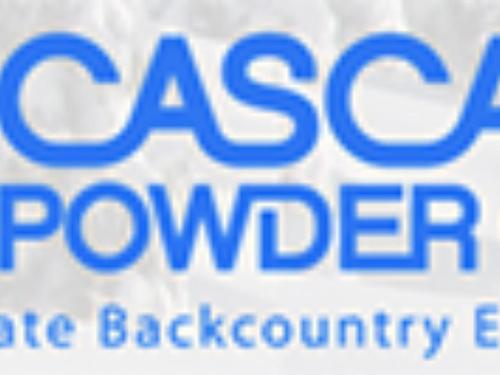 Cascade Powder Cats operates on 1920 acres of PRIVATE PROPERTY just northwest of Stevens Pass. The property is very exciting. Call 206.629.2329 to reserve. You are going to love it!
Cascade Powder Cats operates in the North Central Cascades just 2 miles NW of Stevens Pass Ski Resort in the Martin Creek Drainage. Cascade Powder Cats offers 1920 acres of snowcat skiing and boarding on the flanks of Windy Mountain, Windy Ridge, and Captain Point. Our snow cats carry you deep into the backcountry where you will have great views of Glacier Peak and Mt. Daniels as you float through 450 inches of annual snowfall. With varied terrain and aspects Cascade Powder Cats offers something for every skier and boarder of intermediate to expert ability. With 2500 vertical feet of open bowls, glades, chutes, and well spaced trees this is sure to be the best day of your season.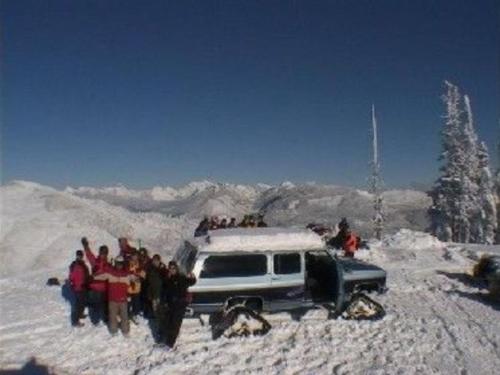 It's early morning, the sun is just about up. You're listening to the hum of the engine, people are talking and in the background there's music playing. As the Snowcat arrives at the summit your guide lets everyone know to grab their gear and get ready for their first run. You walk out of the back of the Snowcat-cabin into thigh deep powder, you smile. Looking around you can see the Cascade Mountains in every direction. The view is awesome. You get your gear, click in and glide to the edge, look down and smile.
Your guide smiles back, nods and drops over the edge, you take one more look around, give a small push and drop over. Building speed as you make your first turn carving a huge arc, the powder is flying all around you. The adrenaline is starting to pump and your feeling the rush. Then you realize this is only the start of an epic day with Leavenworth Snowcat Skiing!